Service
Opening Hours
December to March
April to October
Tue - Fri: 10:00 am – 5:00 pm
Sat, Sun, public holidays: 10:00 am - 6:00 pm
Mon: closed

November

Sat, Sun, public holidays: 10:00 am - 5:00 pm
Mon - Fri: closed
Subject to modifications.
Ticket Rates
Full rate 5,00 EUR
Reduced rate 2,50 EUR
Full rate: EUR 5.00
Reduced rate*: EUR 2.50
2 adults and up to 4 children*: EUR 11.00
1 adult and up to 2 children**: EUR 6.00
Group rate (15 people and more): EUR 4.00 per person
Group rate for pupils: EUR 2.00 per person
Mildenstein Castle annual ticket: EUR 10.00
Guided tours
Per group( up to 30 people): EUR 30.00/ outside opening hours: EUR 50.00
Per group of pupils: EUR 15.00 Euro (castle tour)/ outside opening hours: EUR 20.00
Foto and video permit
EUR 1.50 (for non-commercial purposes)
Free admission
Children aged 5 or younger

People visiting the castle on their birthday

Accompanying adults of severly disabled people (entry »B« iin the disability pass)

Tour guides

Tour bus drivers accompanying a tour group

1 accompanying adult per 10 pupils

Journalists for reporting purposes (valid identification required)

Holders of the schloesserlandPASS
Subject to modifications.
How to find us
Whether by car, bus or train: You can reach the Mildenstein Castle always straightforward. The exact arrival routes can be found here.
Exhibitions
Find out more about our exhibitions here!
schloesserlandPASS
You want more? More Schlösserland there with the schloesserlandPASS.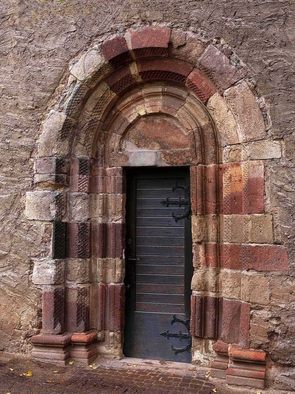 Today, after extensive restoration, Mildenstein Castle shines resplendent in its original glory. The impressive room dimensions of the »Knights' Halls«, the sooted black kitchens, dark cellar vaults and enormous roof trusses invite to be explored.
The exhibition areas in family-friendly design tell us of the castle's eventful past and multi-facetted uses. Come here, learn and experience what everyday life was like at a medieval castle.